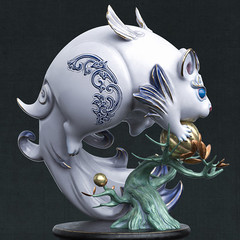 David Shen
I am a 3D artisan working in game industry.
Shanghai, China
Summary
Hi~
I have worked in game industry since late 2006, after graduated from S.J.T.U.
I worked for EA Shanghai, Perfect World (Beijing) and Tencent Games (Shanghai) during 11 years.
Now, I am learning something cool.
I appreciate MOXINGZHI ONLINE COURSE, thank my two teachers very much, Zhelong Xu and Johnny Xiao.
Skills
3D Modeling
Texturing
Drawing
Software proficiency